34 years of experience and innovation
Perpetuum lives and breathes by digital technologies since 1989. the year we were founded. In that same year, Sir Tim Berners-Lee (not yet a "Sir" at the time) invented the World Wide Web. In October of that year, we published our first printed ad in the political weekly "Danas" ("Today"). The headline said "This could be the beginning of a beautiful friendship" – film lovers will know where we got that line 😊 
Since the beginning, until today and onwards, Perpetuum has implemented leading edge technology for the benefit of our clients. We built the first local area networks in the 90's and developed the first web shop in Croatia in 1997. In 2000. we created our own, internally built Content Management System (CMS) which we named "iSite" and used it as a platform for numerous web sites built for customers in various sectors and industries. The mission remained the same during all this time – to support our clients, help them grow, make their business more effective and their lives easier.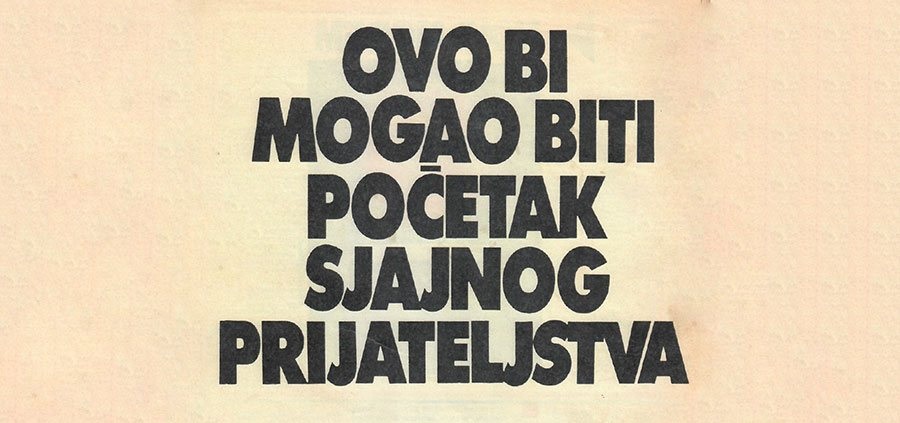 Focus on customers
Our focus today is in digital and business process transformation. In other words – we develop, along with our clients, tailor made custom digital solutions for their business processes.
The goal of each of our projects is the benefit and value which the project brings to the client – to the company, to the client's team and, finally, to the client's end customers and users. This is a goal which we never lose sight of. Managing projects, making decisions together with clients, we always keep in mind the fact that all the buzzwords and the, often complex, industry jargon boils down to growing the businesses and enriching the quality of life of the clients' team members.

Values
Our values and mission are the same today as they were back in 1989 – developing and implementing leading technologies which will support the growth and business of our clients. We care about our team members as well as the community where we live and work. Together with our clients we contribute to the well being of our community and society.
This is why our motto and slogan is the same as in the early days – Go Get IT!

Basic Information
Perpetuum Mobile d.o.o.
Registered at the Commercial Court in Zagreb, Croatia
VAT# HR67793850303
IBAN HR7224020061100067099 Erste & Steiermärkische Bank d.d. Rijeka, Croatia
Company Equity: 37.190,00 eur, paid in full
CEO: Blerim Sela
Office: Medulićeva 11, 10000 Zagreb
Registered office: Damira Tomljanovića-Gavrana 13, 10000 Zagreb
Tel. +385 1 6390 800; www.perpetuum.hr; email: info@perpetuum.hr